Ask a librarian
The information team answers all your questions about library use, research, databases and document delivery.
How can we assist you further? Frequently asked questions and answers to them can be found on our homepage A-Z.
Use one of the following ways to contact us.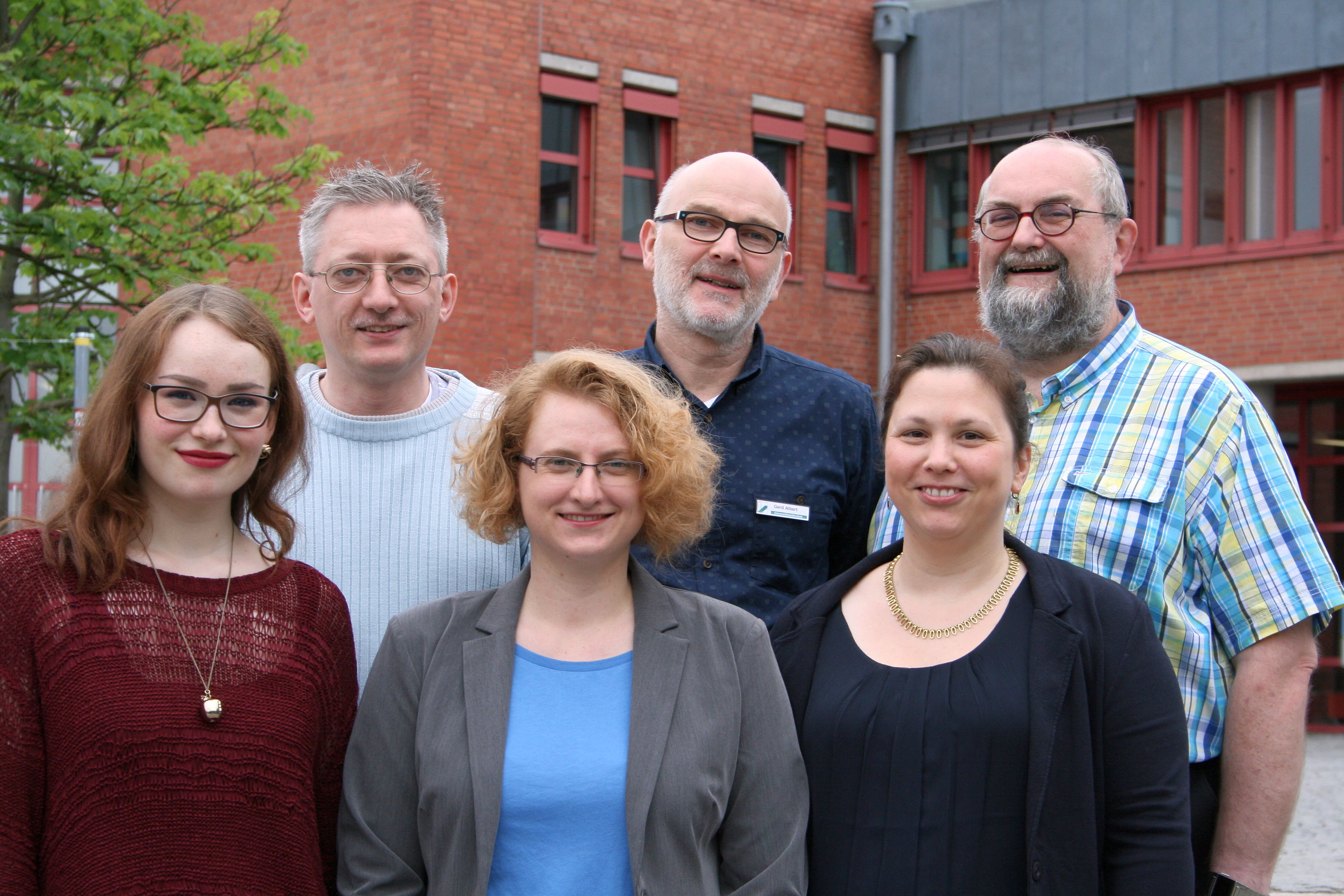 The information team (from left to right):
Katharina Lehner, Jörg Schultheis, Franziska Göde, Gerd Albert, Regine Bittner and Dieter Ryttich
Service hours of the information desk are:
Mo - Thu: 9.00 - 16.00
Fr: 9.00 - 13.00
We are happy to schedule appointments outside these hours upon request.
By phone
Feel free to call us: 0921 / 55 - 3420, - 3458
By e-mail
We will answer email inquiries from Monday to Friday. We will respond as quickly as possible, usually within one business day. If the answer should be delayed, you will receive an interim report.
Individual consultations
Are you looking for literature for your paper, bachelor's or master's thesis? Are you unsure which databases are suitable for your research or would you like to improve your search strategy? Do you need individual support with your literature research on a specific topic?
You are welcome to arrange an individual, free consultation session with us, either to be held online via MS Teams or in person in the Main Library. A consultation can take up to 60 minutes.
By clicking the calender-symbol below you can choose and reserve one of the offered dates. If none of the offered dates suits you, please feel free to contact us with one or two suggestions for different dates yourself. You can do so via mail: auskunft.ub@uni-bayreuth.de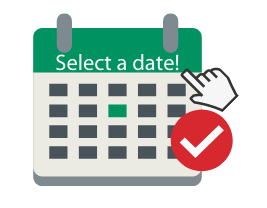 Please note that we cannot give you concrete recommendations for literature or any reviews of found literature. We are happy to help you optimize your search strategy (finding search terms, combining different search terms and choosing suitable search fields) or assess with you which search tools other than the UB Catalogue might be of help as well. Additionally we will gladly answer your questions concerning how to obtain literature.
We offer this service not only to members of the University, students as well as staff, but also to other interested external users.
Our services in detail:
We will help you with all aspects of library use and assist you in researching and in the use of diverse resources and services of the University Library.


We assist you with your search in catalogues, bibliographies and databases.


Questions we can not answer ourselves will be directed to experts in our library. For specific questions you can also consult our Subject Librarians. If you have technical problems, please contact the IT Service Centre .


Our information service is free and available to everyone interested.


Please understand that compiling bibliographies, valuations, translations, commercial recommendations and legal advice are not included in our service.