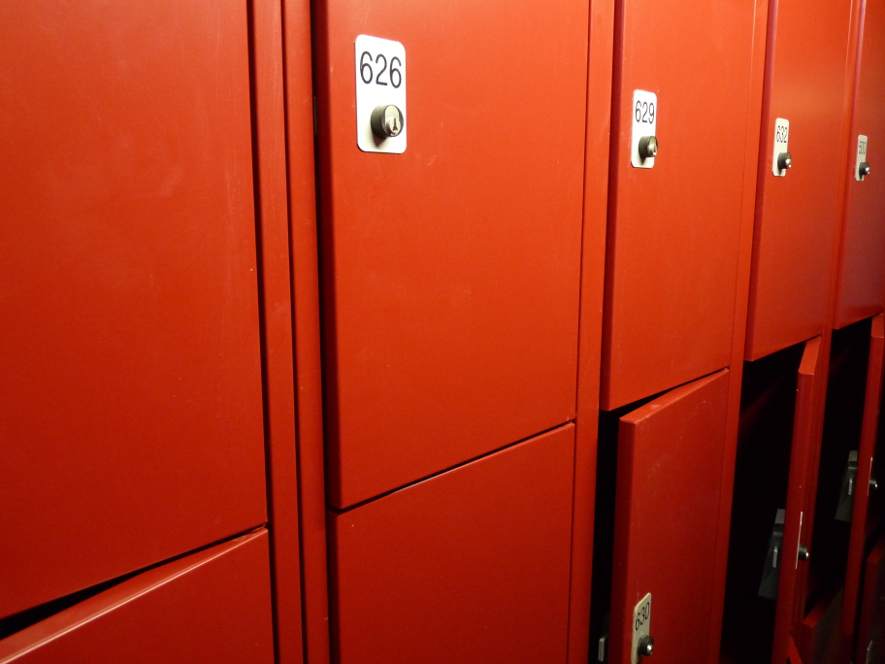 The lockers in the basement of the Main Library are only for short-term storage of your wardrobe or valuables during your stay at our library. Please refrain from using them overnight.

Currently, we are clearing out the lockers which are used overnight in the mornings. This has to be done to provide free lockers to all of our users. Everything that we find in the barred shelfs can be picked up at our circulation desk in the Main Library from Monday until Friday 8 a.m. to 5:30 p.m. All objects which are not picked up from their owner are treated like lost property and are therefore given to the lost property office (located at the central administration of the university) after two weeks.

For students who are writing their theses (for bachelor or master) or any other final assignment we have lockers for long-term storage. They are on the first floor of the Main Library. At the moment they are all on loan but you can set your name on a waiting list at the circulation desk (Monday until Friday from 8 a.m. to 4 p.m.).